Smorgas Chef was a restaurant group consisting of two Scandinavian restaurants, a fine dining farm-to-table restaurant, Blenheim, in the West Village, a small chain of fast casual creperies, a catering company, and their own farm located in the Catskills. As their designer, I was responsible for various design projects across all of their entities, from website maintenance and redesigns to menu designs, marketing email design, advertisements and media partnerships.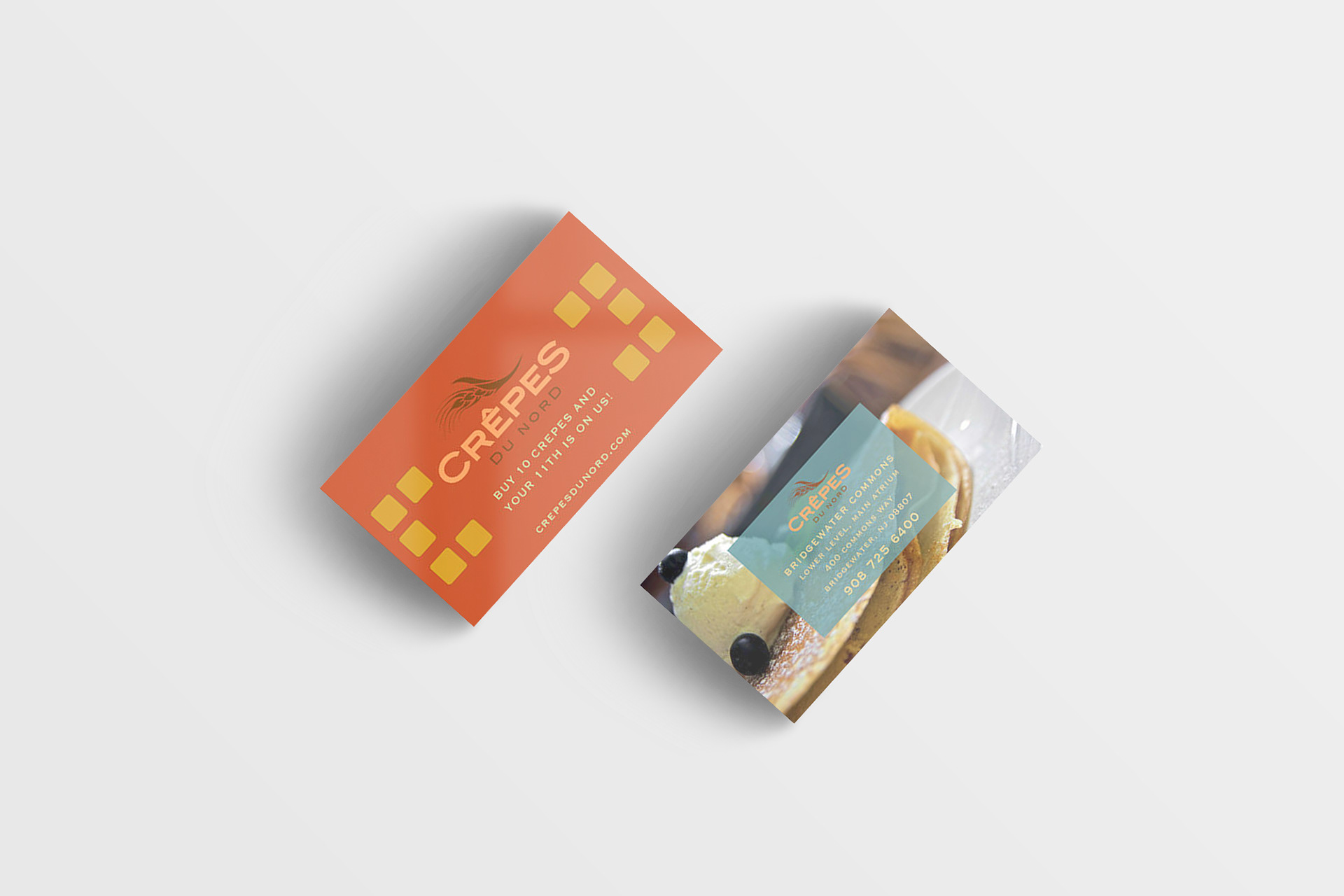 I designed a loyalty card for returning customers and built a unique website to showcase their menus and locations using Squarespace. 
As their newest restaurant, most marketing material for Blenheim focused on raising awareness of their restaurant and high quality food offerings. I designed this promotional postcard and rack card containing maple syrup from the owners' farm for various brand awareness efforts.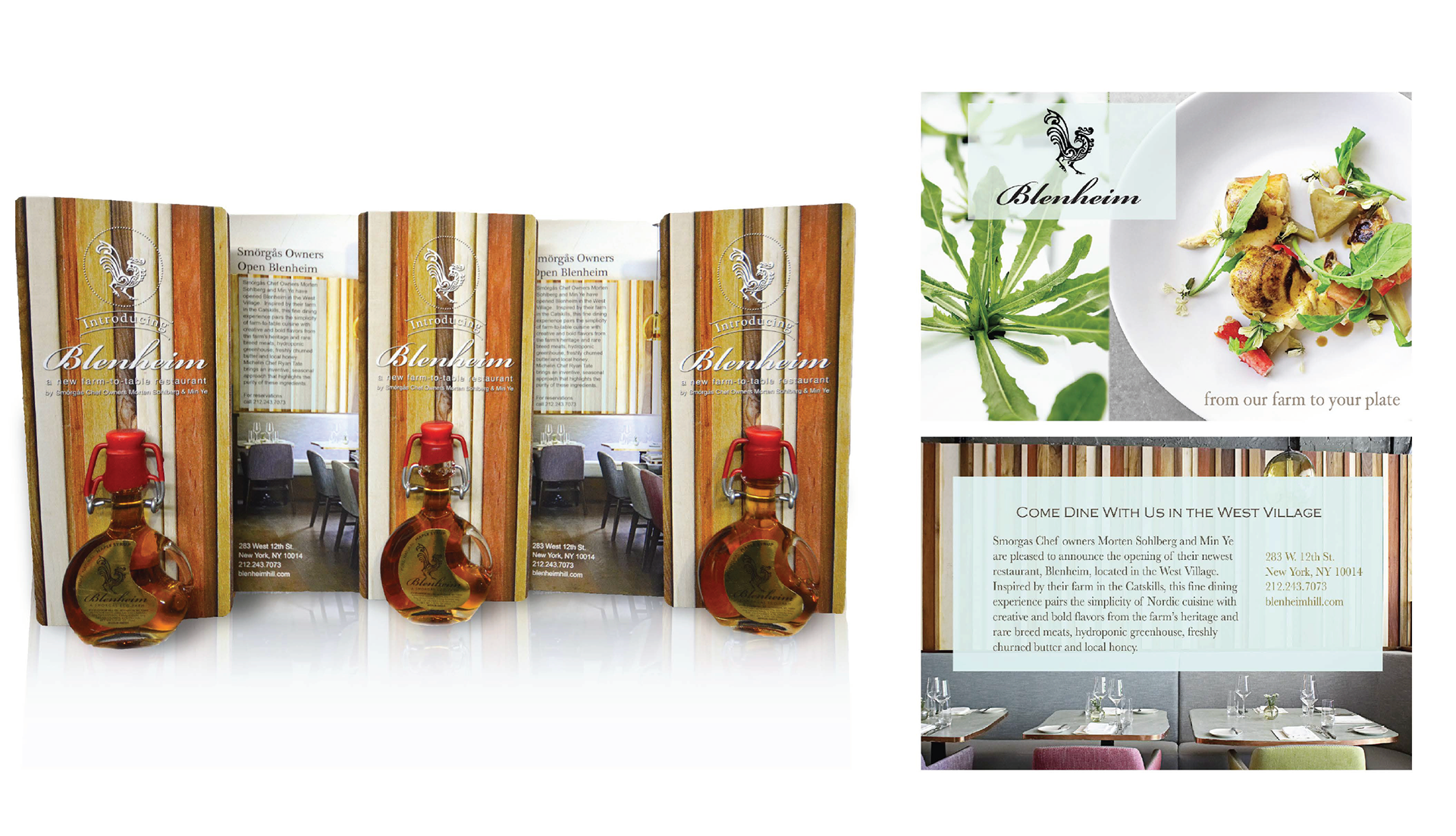 Lacking a unique site of its own, I created this website and developed all the content to introduce the catering offerings and the team. 
I designed print ads for AM New York and managed relationships with other media partners, including a newsletter collaboration with Clean Plates.