Conduct user research to uncover pain points and design a new and improved app for navigating NYC's transit system.
I began the process by researching popular navigation applications and using a few myself to get around the city. I conducted in person interviews and designed a survey to gather as much information as I could about user habits, preferences, and needs. From there, I began collecting common themes and trends.
 I developed a few different personas based on the feedback I gathered, primarily focusing on Millenials but with different backgrounds, income levels, and transportation needs.
 I created a scenario for the persona of Andria, who represented the largest number of users I interviewed and surveyed. This scenario helped to define what types of features would be needed to fit her interests.
 I created a site map for the app prior to designing it, to help organize the design of the site in a logical way and to be sure I was touching upon all of the necessary features of the app.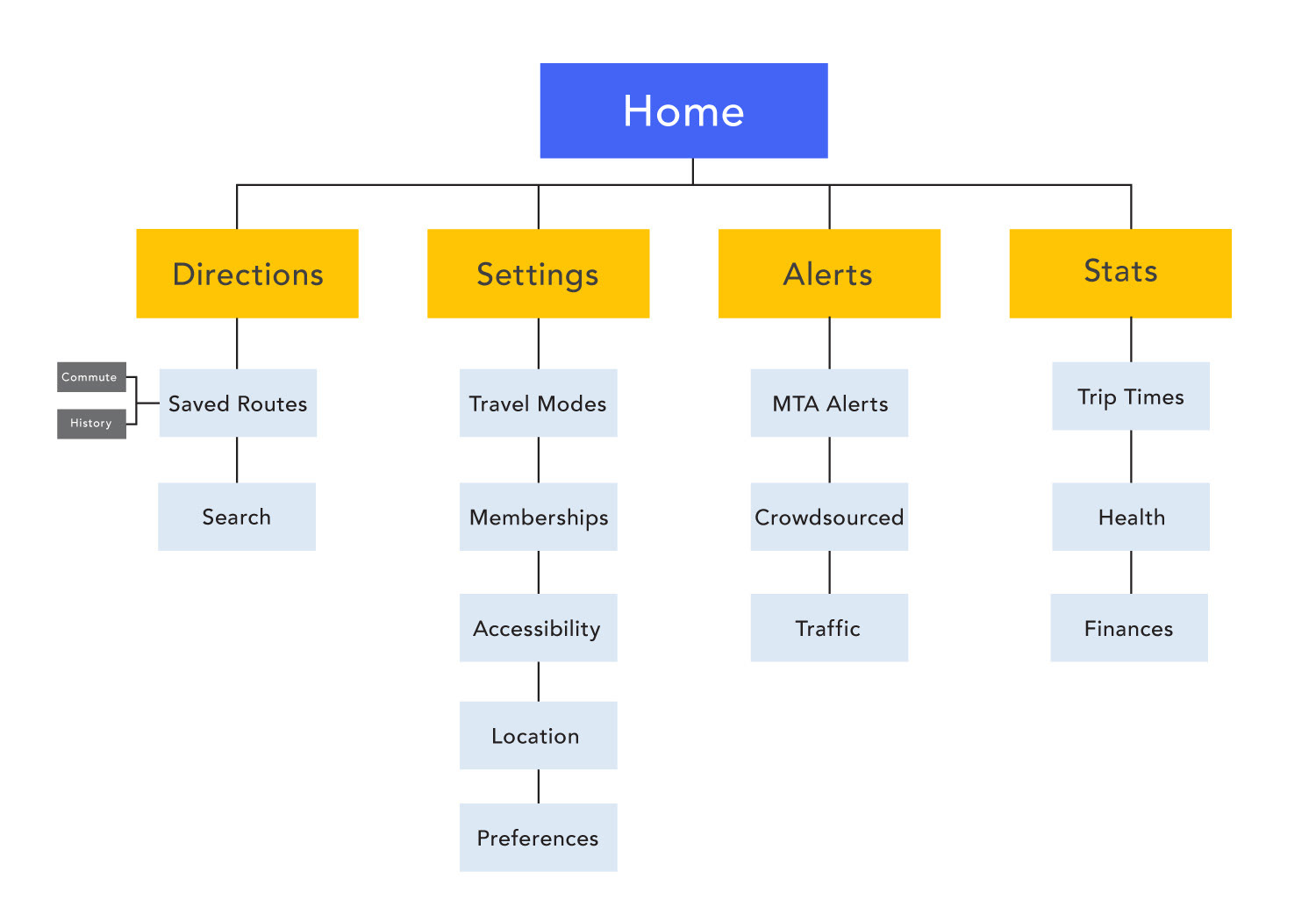 I began with a simple hand drawn paper prototype before moving onto this medium fidelity prototype, which I tested on users to make sure the flow was intuitive and made for a pleasant experience.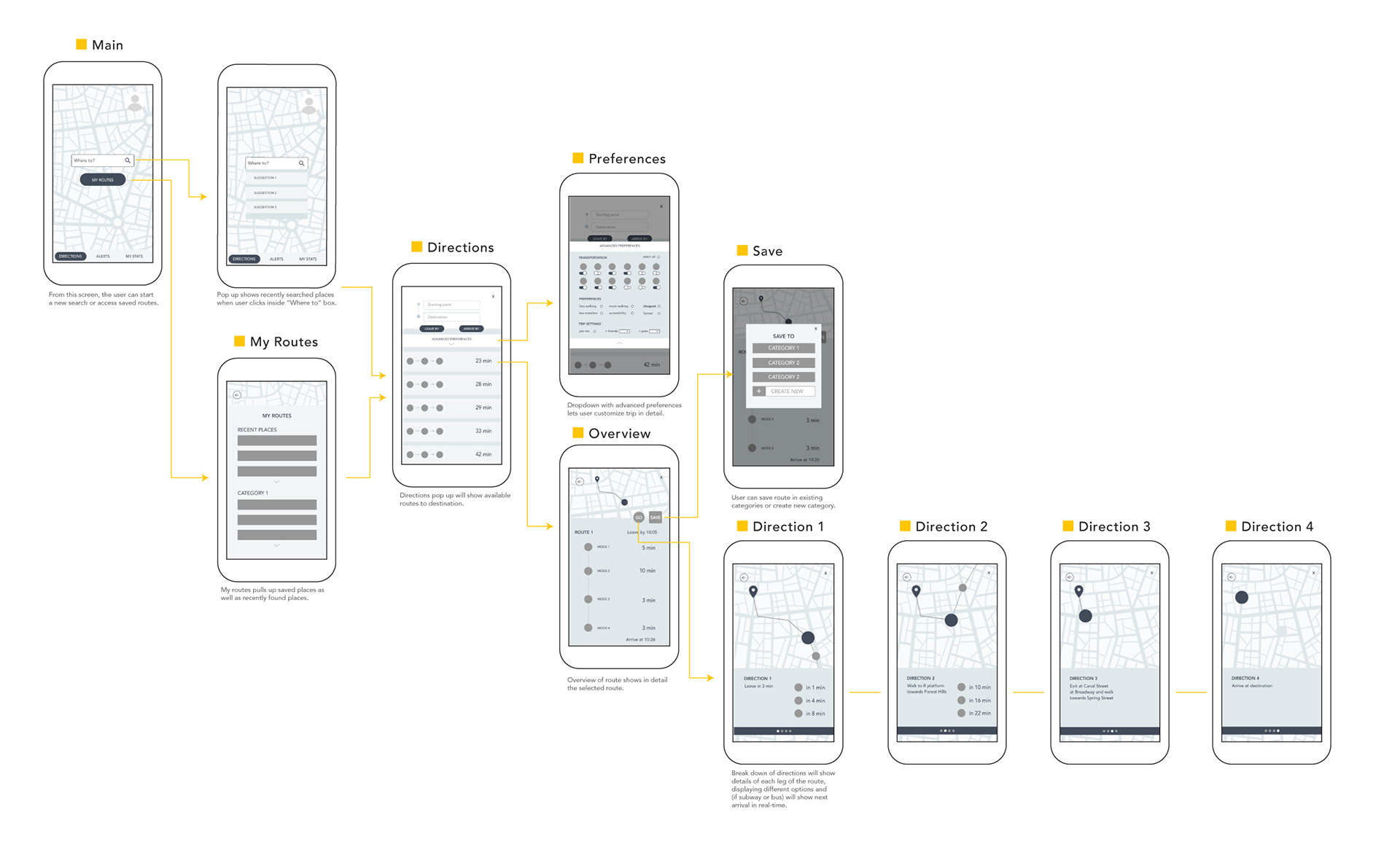 The final high fidelity version of the design features Andria as the user, and features her saved routes, profile information, and a sample request input for directions.