An app concept to optimize the transportation experience in New York City

Through a series of phone and in-person interviews, as well as a survey, I gathered information from New Yorkers on their experiences with public transportation, what their needs and ideal features would be, and what apps they are currently using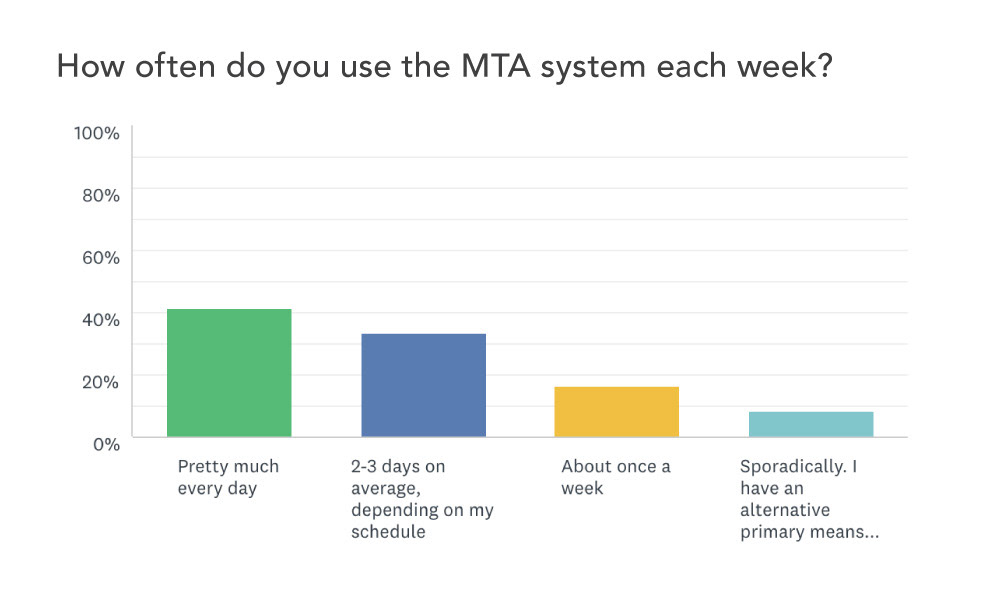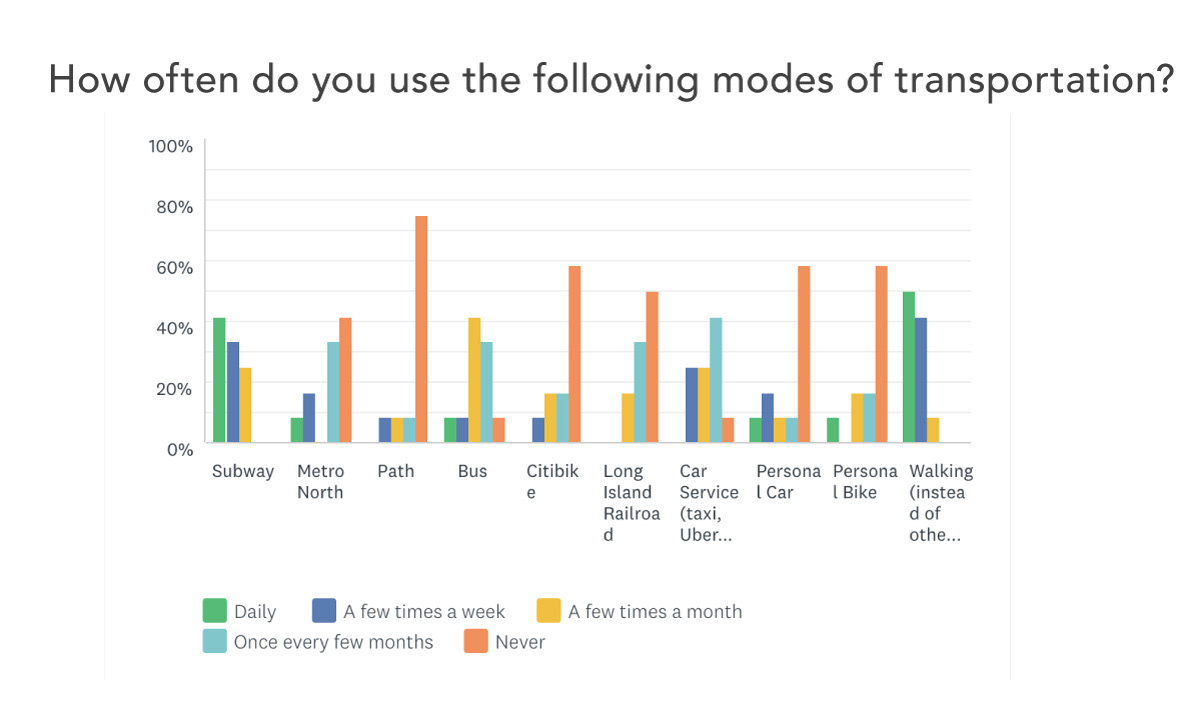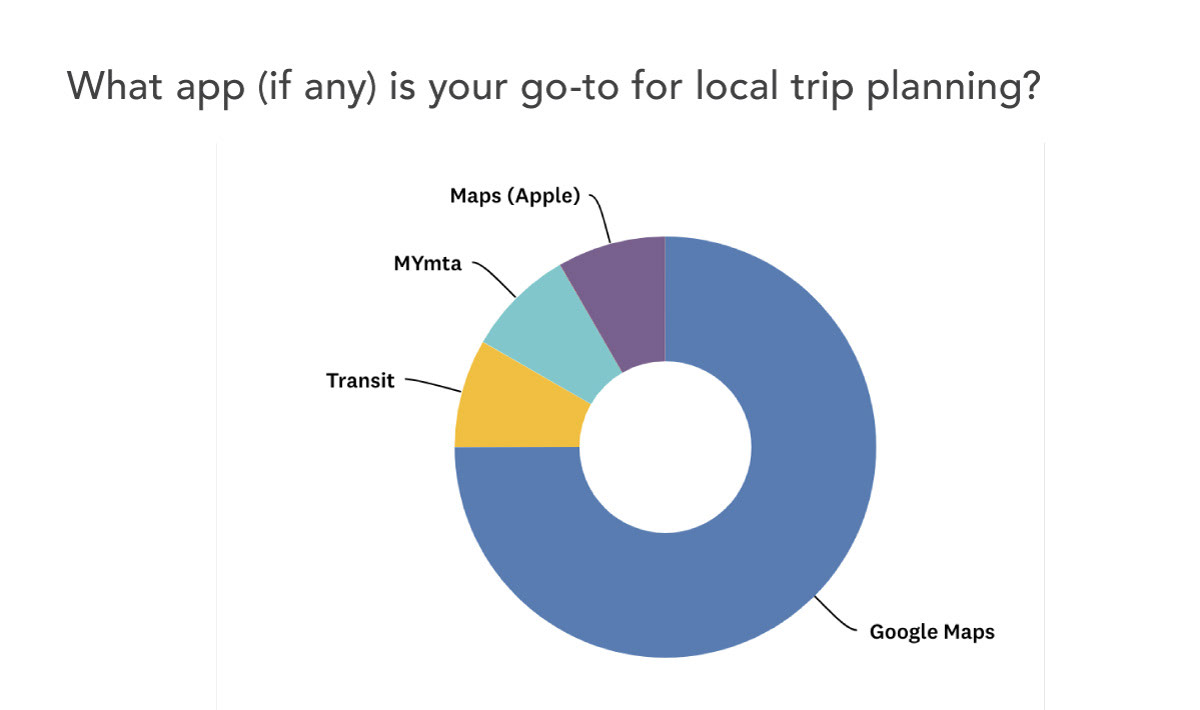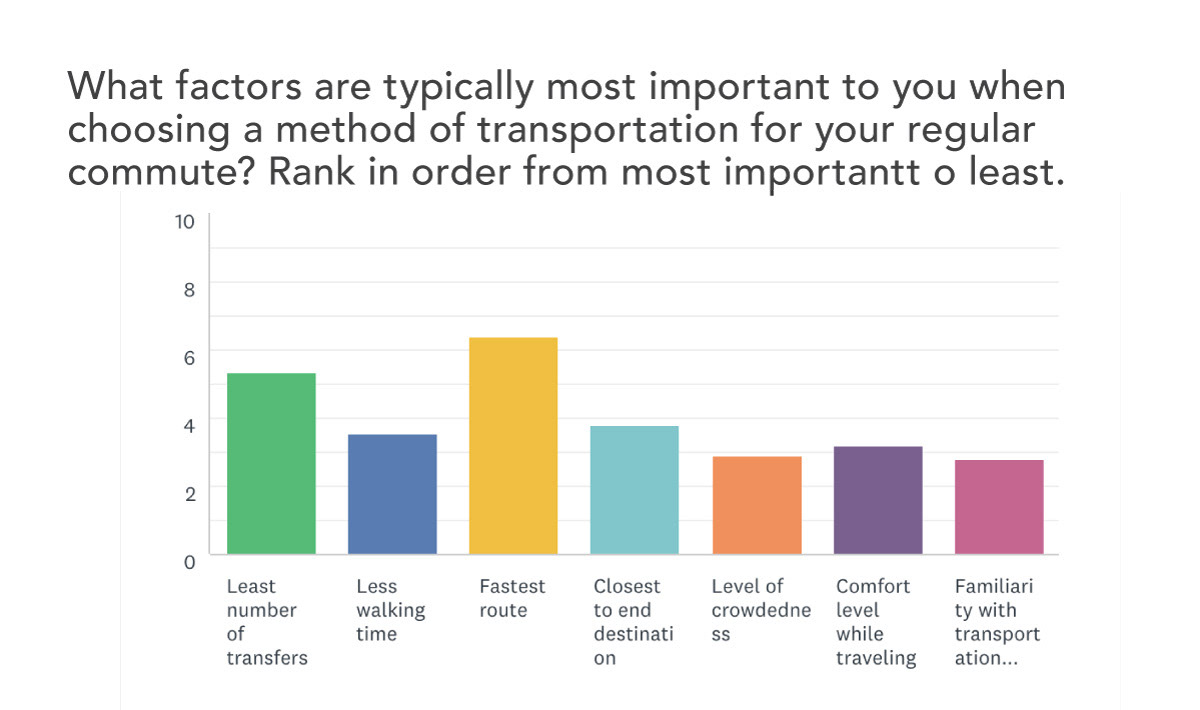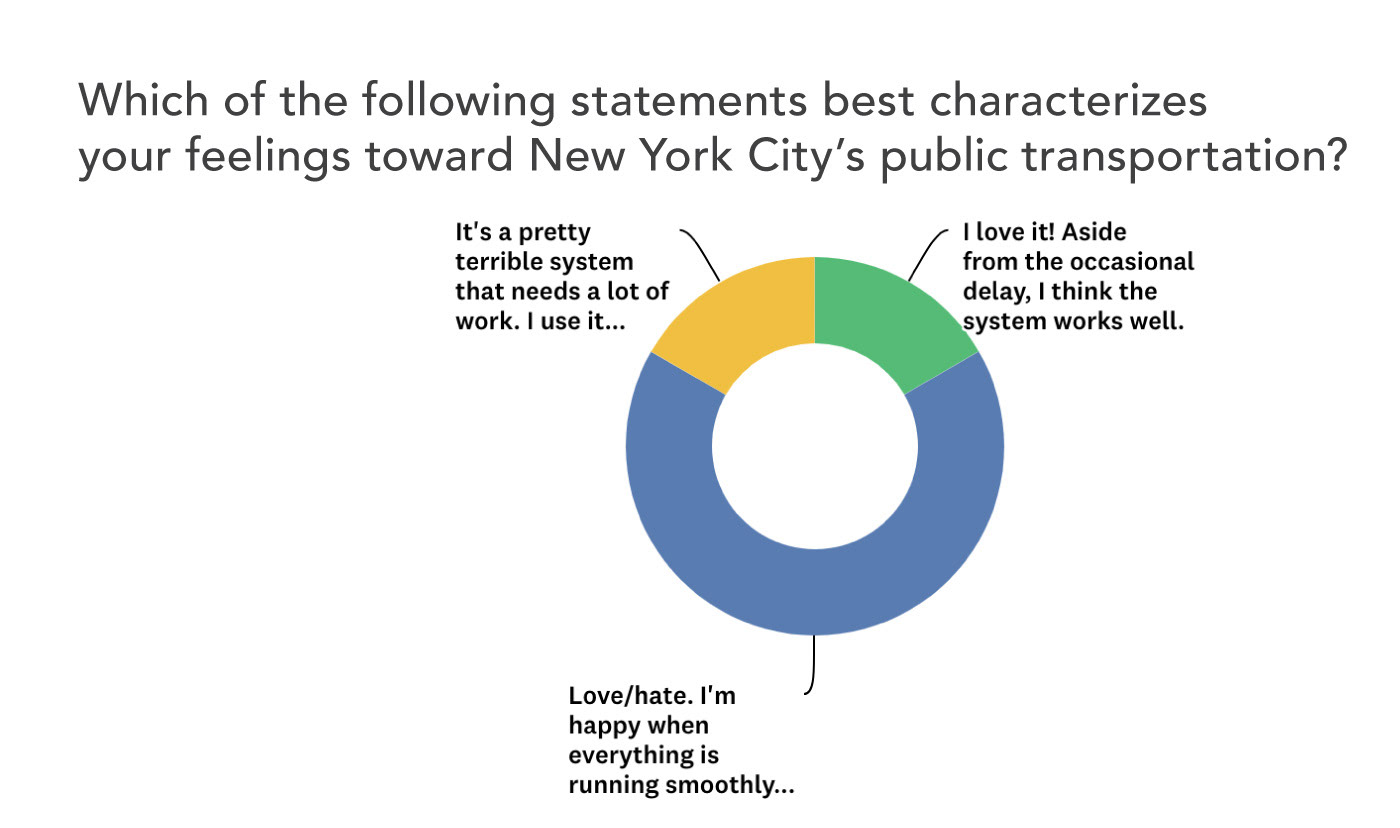 In analyzing the results of the survey and the interviews, the following themes and patterns emerged: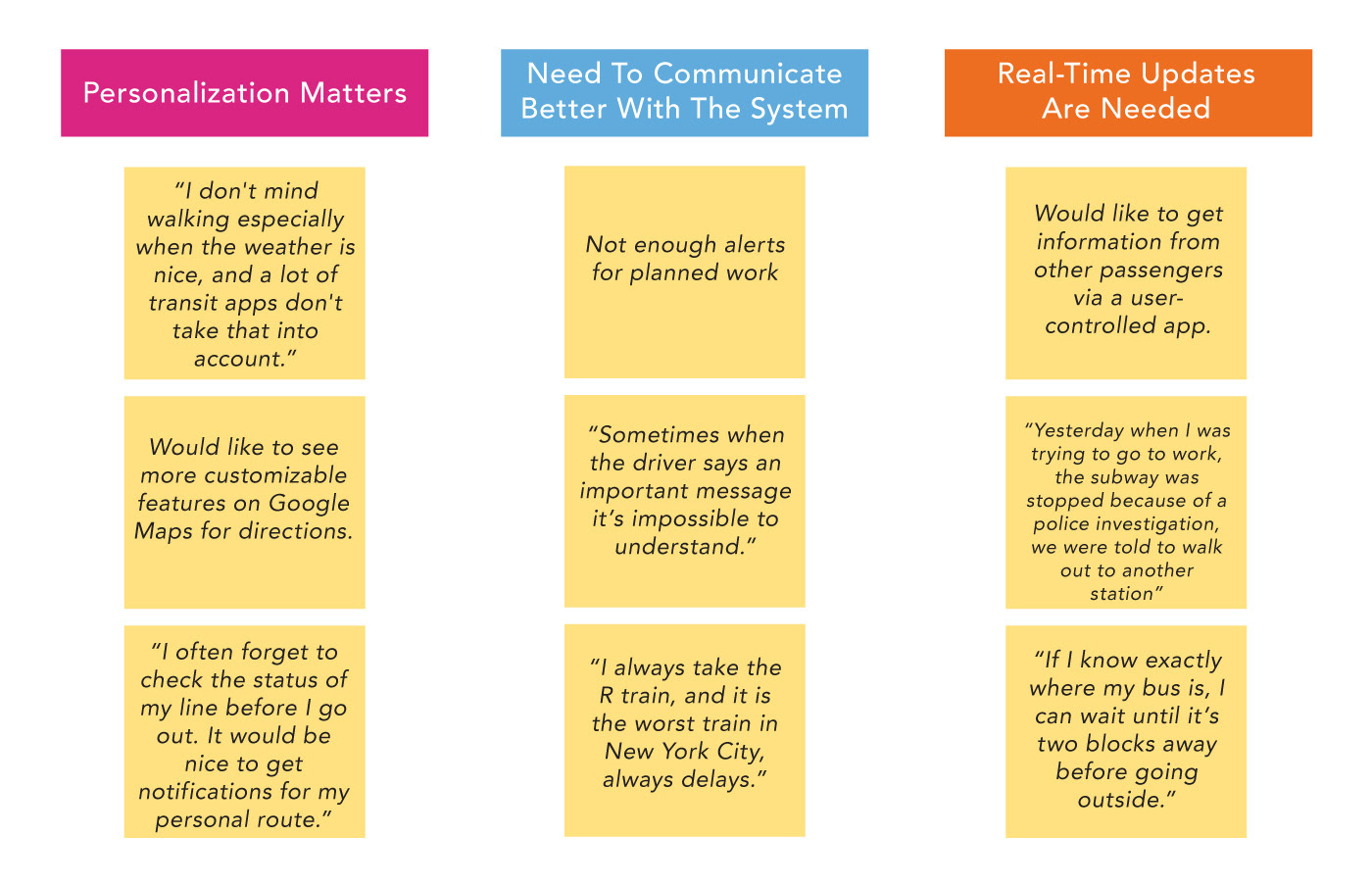 I created the following personas based on surveys and interviews, taking into account the emergent patterns and pain points.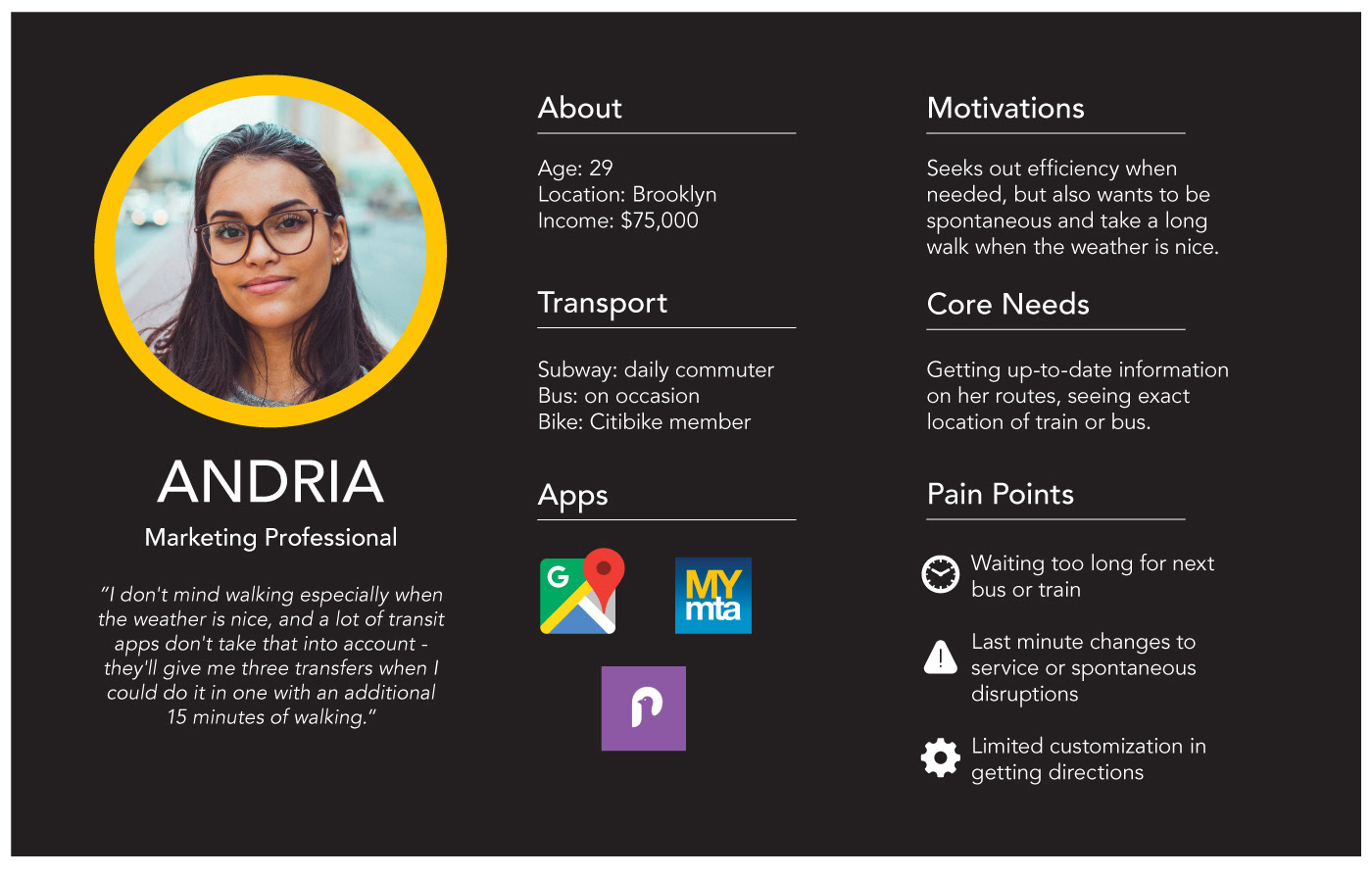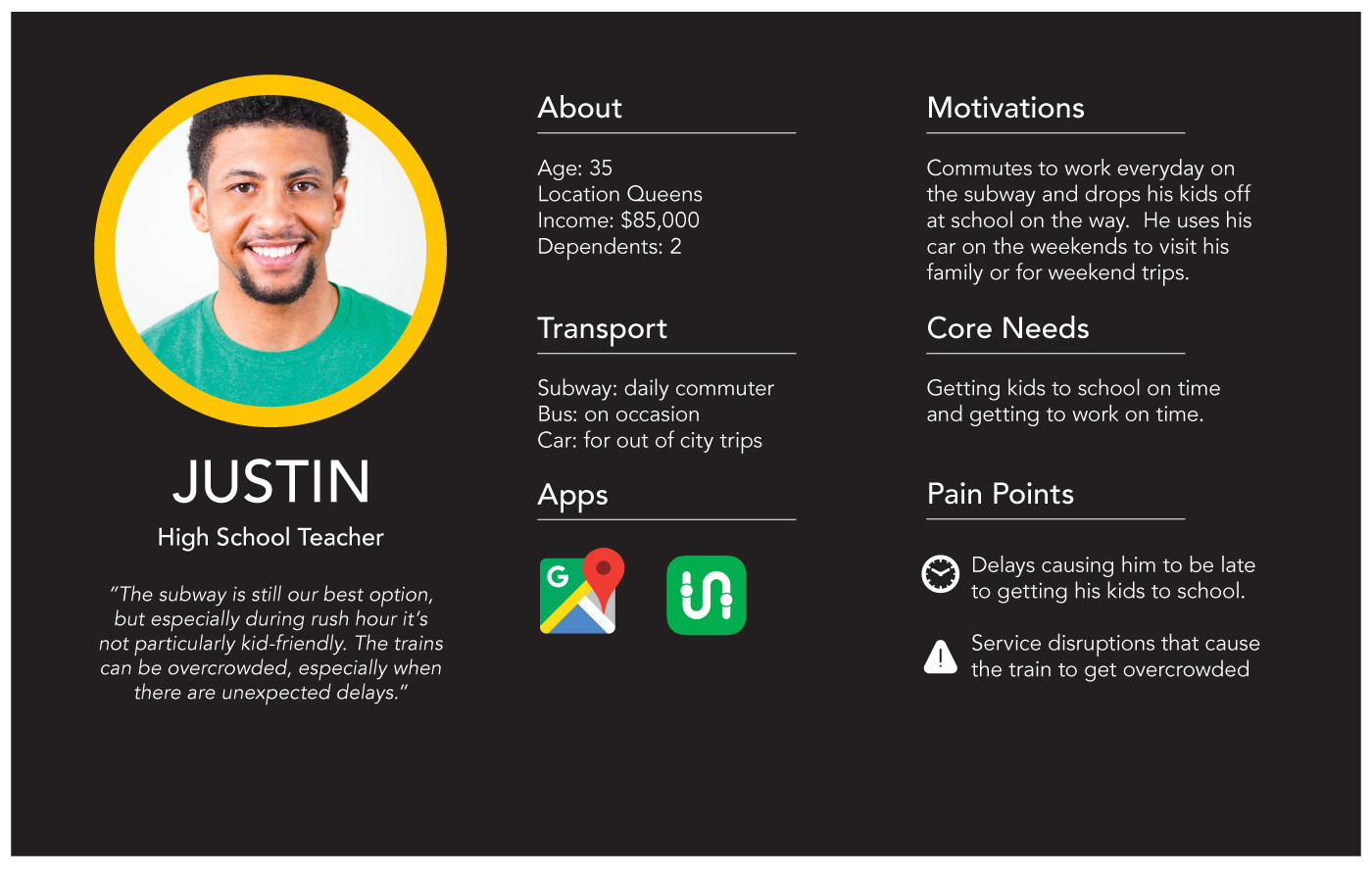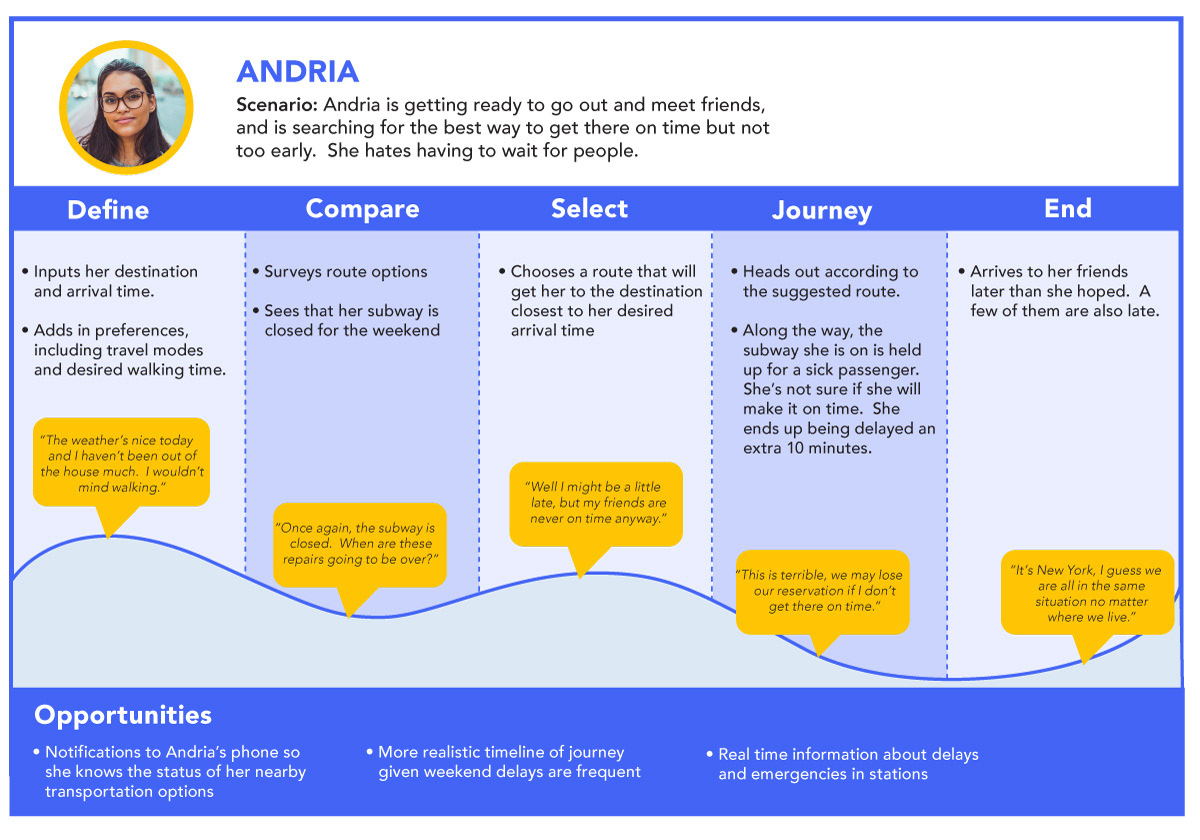 Based on addressing the pain points and insights of user research along with market research on commonly used and emerging apps (MYmta, Pigeon, CitiMapper, Google Maps, and Transit), I designed this site map.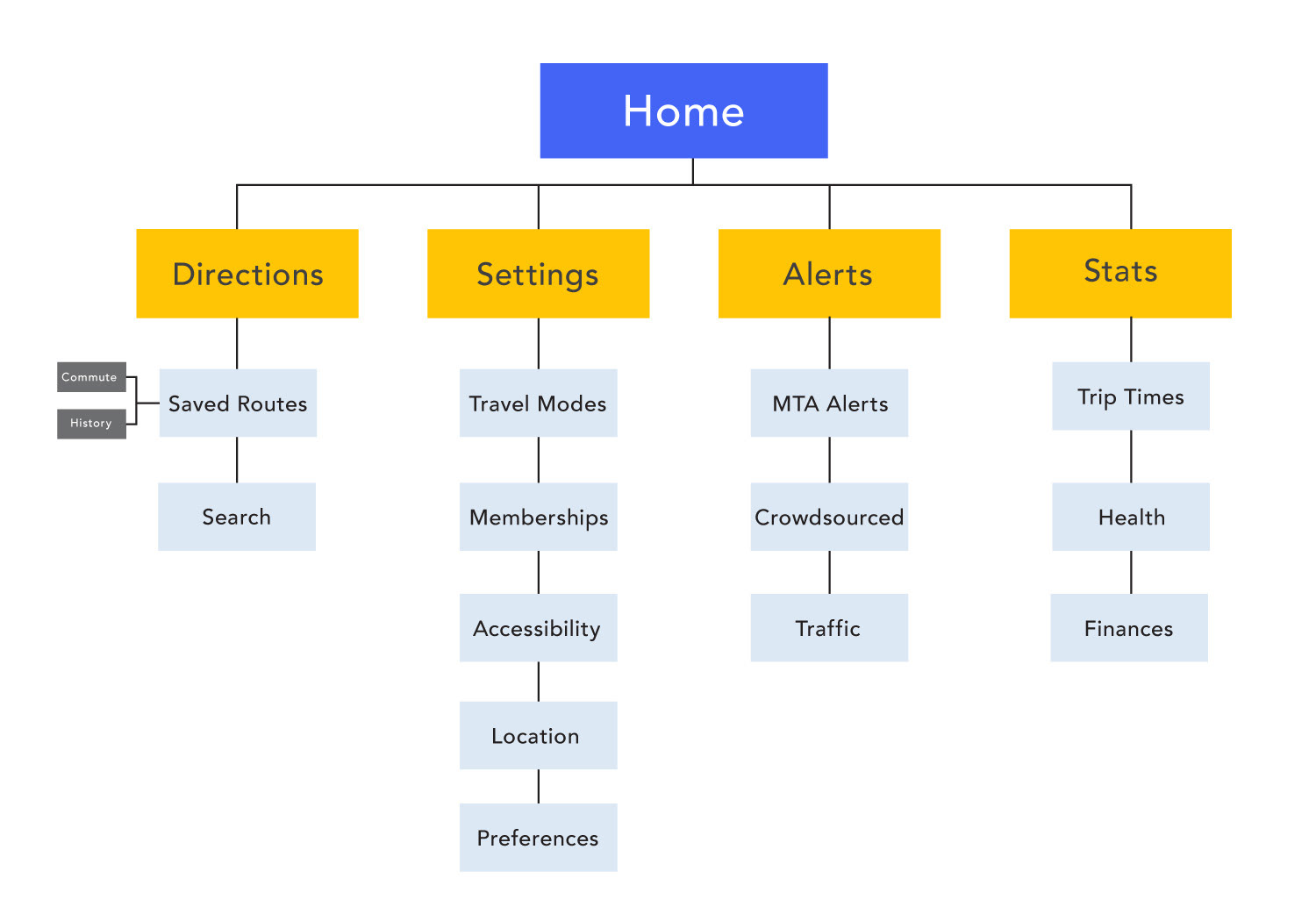 User Flow: Getting Directions
I began with this user flow to gain feedback from testing, and worked on modifications based on feedback.