To develop a new distinctive bottle and label design that appeals to a new generation of single malt drinkers and brings to life the brand's bold, unconventional values and high-quality, prestige positioning.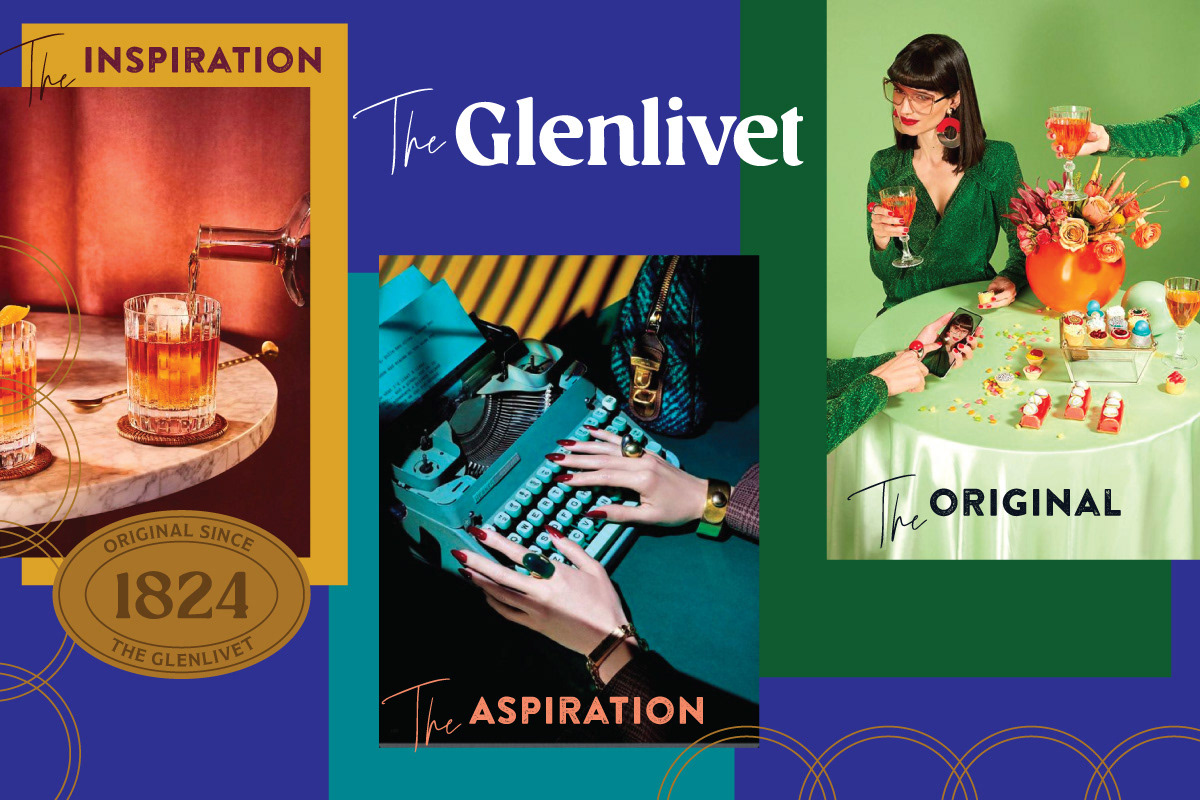 Pouring a Scotch can evoke settling in for the evening and spending time with oneself. Whether you are setting out to write your future bestselling novel or planning your next startup idea, let Glenlivet be the brand that you aspire to embrace and that inspires you to be your best, original self.
​​​​​​​
I updated the logo to give the branding a fresher look that would appeal to a younger audience. I explored several options for bottle shapes that could give the new look a classic, luxury feeling that would stand out from a traditional scotch bottle shape.
The bottle shape embraces a vintage look, while the tinted colors breathe fresh air into the design. Darker tints evoke the aging process, with the 21 year bottle also having more gold foil treatment on the label and a golden cap to evoke prestige.
The tinted bottle also prevents the product from being degraded by sunlight and eliminates the need for an outer box, which the brand expressed a desire to eliminate due to environmental concerns.
What are you in the mood for? This bottle design feels classic and new at the same time, allowing every generation that encounters Scotch for the first time to feel like they own the narrative in their own way.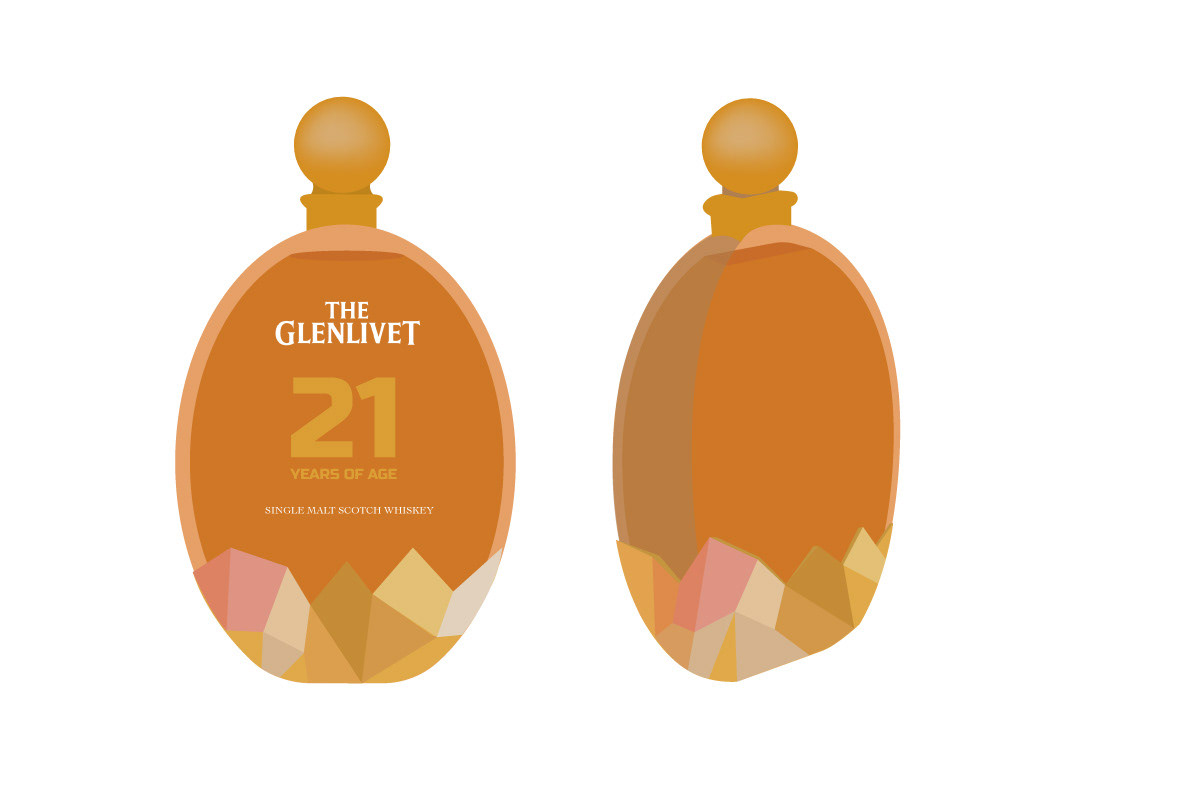 Giving elevation a more modern touch, this bottle design focuses on shapes, elements, and a direct print approach to convey modern luxury. The 21 year old takes on a more sophisticated approach with angular gold shapes that are reminiscent of the rocks at the bottom of the stream, while the younger ages are gradually more delicate, getting closer to the surface of flowing water.
​​​​​​​
Various metallic textures and shapes serve as a visual cue for the varying depths of flavor, leading up to the most prestigious. A rose gold pattern on the 12 year old creates the most youthful feeling. This creates greater distinction among the ages. A more premium treatment is applied to the 21 year old to make it stand out above the rest.