I designed a few logo options based on both a classic holiday look and a more modern style. The final logo shows the bus being pulled by reindeer to best represent the magical holiday experience aboard a double decker bus.
The bus wrap showcases all of the characters on board the bus experience and maintains a holiday friendly color palette.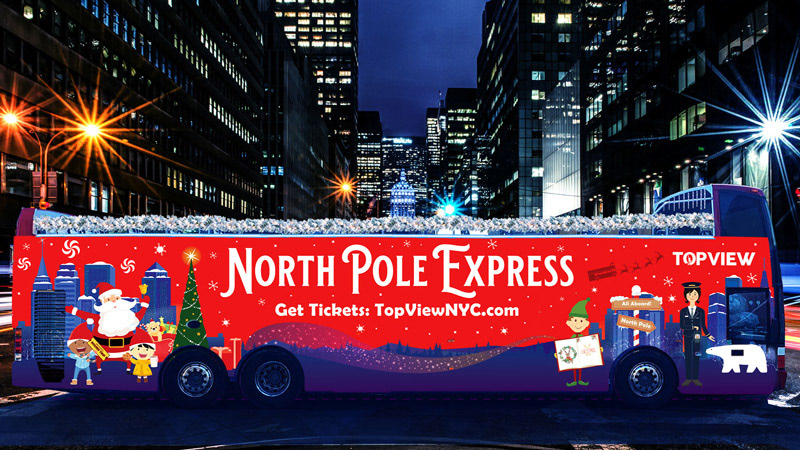 landing page optimization
I prepared a few a/b test concepts for the landing page and provided updated designs to match the new logo and bus wrap.