A financial savings and budgeting app for Millenials.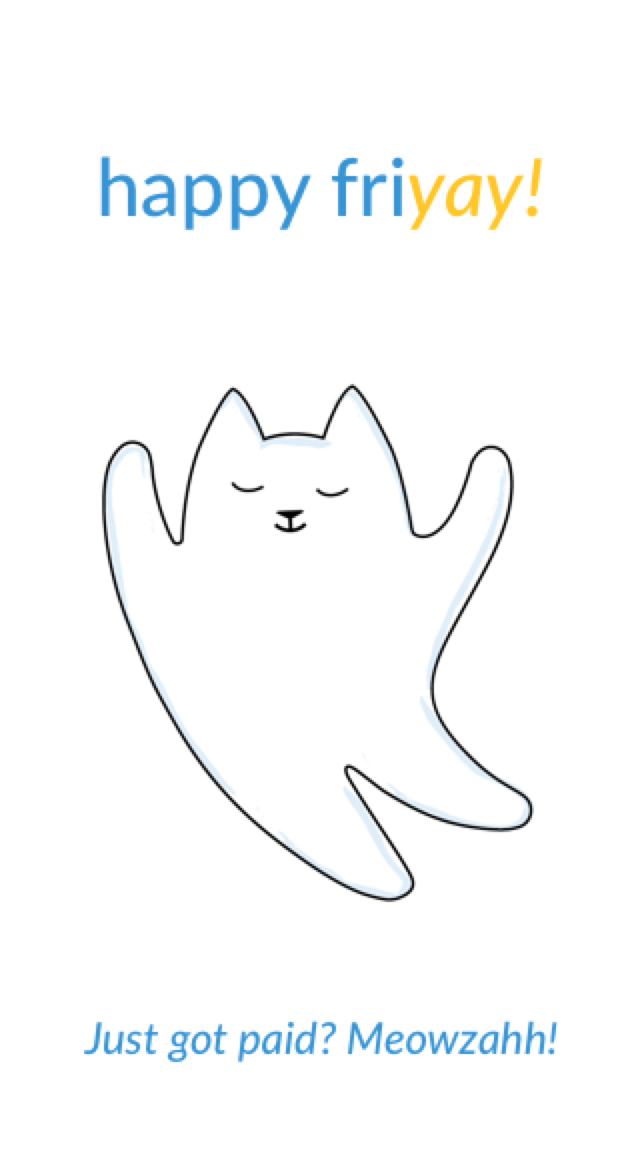 Research Method & Findings
Method: Interviews (phone) I interviewed friends and family members who were 25-40 years away from retirement. Many were single with no dependents, living in a major US city, and some were married with dependents.
Overall findings: through these interviews, I found that everyone has their own savings method and priorities. A few people noted that they fluctuate their spending habits depending on how far away they are from major bills and paychecks. Some expressed a lack of confidence that they were making the right decisions when it came to investing and a desire to see more advice tailored to their individual goals and lifestyle, and less "shaming" (i.e. big scary red letters.)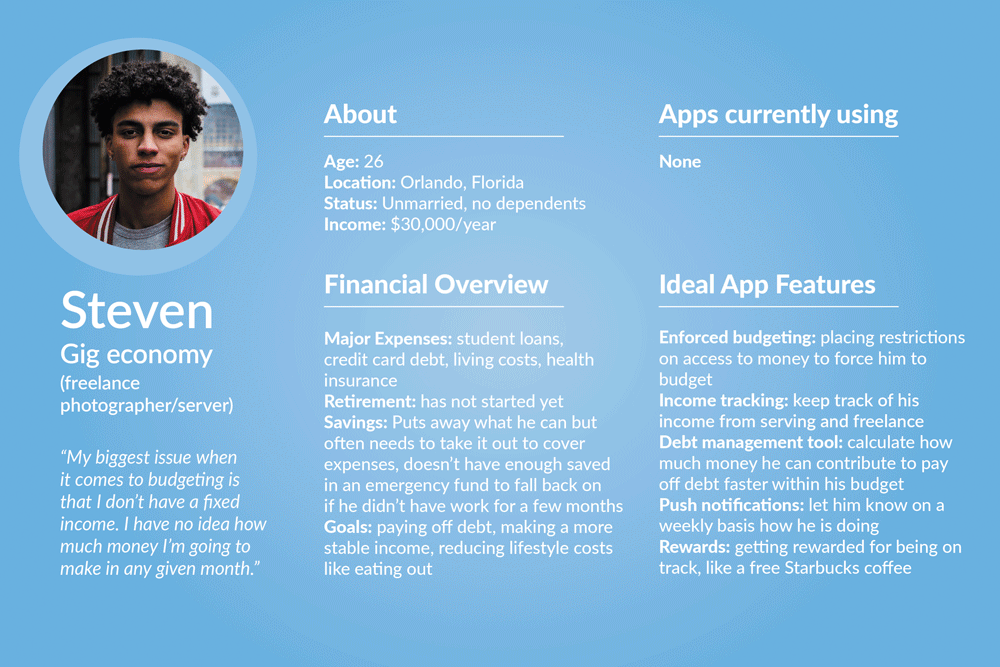 Steven uses Cash Cat to log his freelance salary and manage his everyday expenses more carefully. The app influences his decisions when grocery shopping and going out to eat and drink with friends.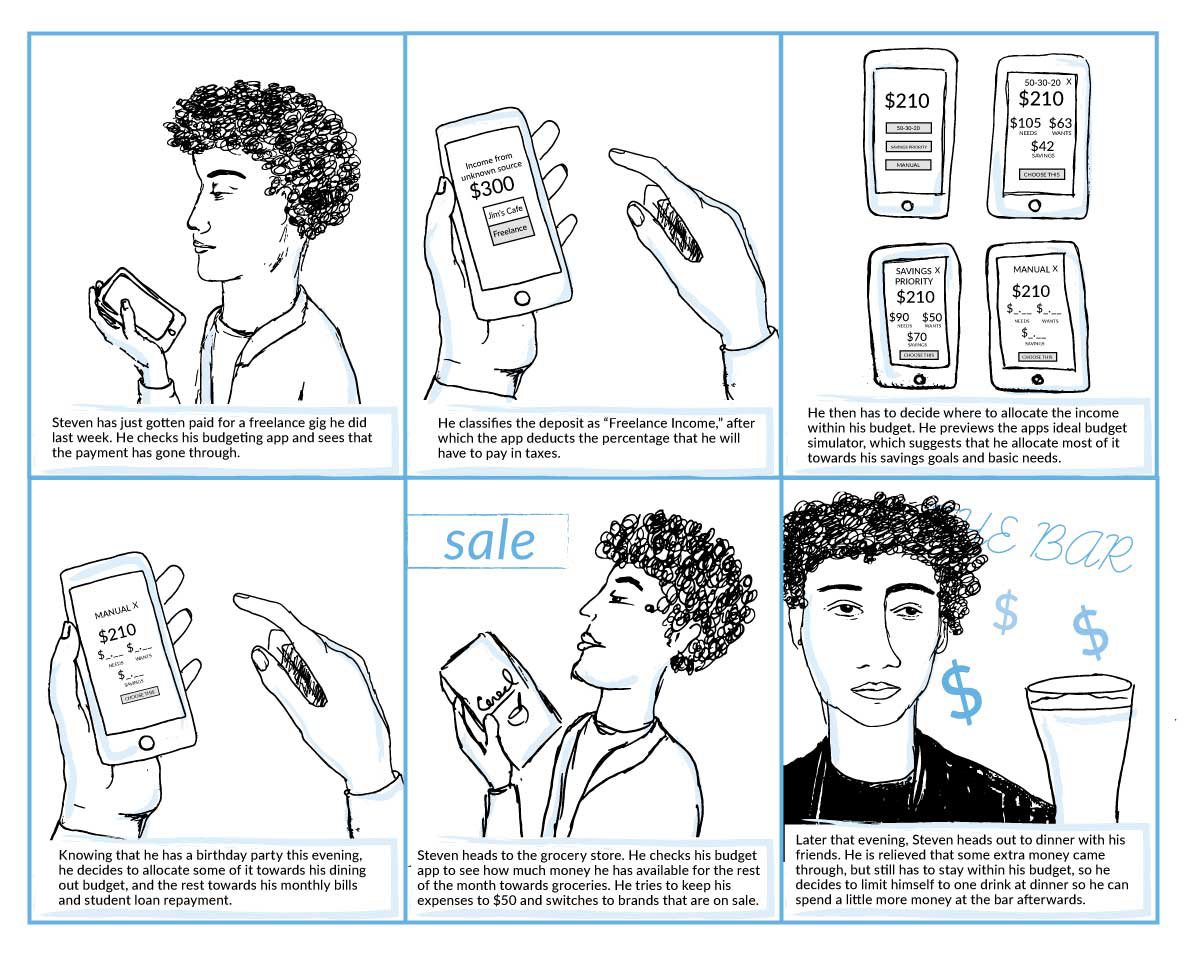 For the design of the app, I wanted to avoid obvious colors like red and green, and instead focus on a positive but informative app that was trustworthy and easy to understand.